East India Golden Triangle
Book Now
Bhubaneshwar - Puri - Konark (Orissa Golden Triangle)
Every part of India is blessed with spiritual beauty and amazing aura of purity. Where Northern India is popular for its mixed heritage, southern part is excellent with its religious essence. On the same side western part represents the glorious and colorful lifestyle and eastern part comes up with its religious connection and Godly associations. India is a land for all and by all. It is very difficult to present every minor beauty of Incredible India in limited words but still we are trying our best to make it good and knowledgeable package for readers.
The eastern part of India is synonym of peace and purity. The deep green jungles, perfectly maintained monuments and their associations with God make a pilgrimage for humanity and specially Hinduism. Whether you are follower of Jainism, Buddhism or Hinduism or just a regular tourist, East India has everything for you. You can actually explore some amazing truth of Indian as well as religious subject after visiting this par of land. There are mainly three places in eastern part of India to visit, called as East India Golden Triangle. Tourists are much fond of these golden triangles as they bring out the divinity and tranquility of Indian culture in front of them. These triangles comprise of Bhubaneshwar, Konark and Puri in it, the three major pilgrimage venue of Hinduism.
The designing of the monuments of eastern India perfectly follow the ancient tradition and culture of ancient India. They have played a good role in inspiring people to know more about the history of India which existed before Mughals and British. The role of Mother of language Sanskrit is also evolved from this part of India. It helps in maintaining the value of different scripts that were being used by ancestors of India.
Let's throw more light of East India Golden Triangle: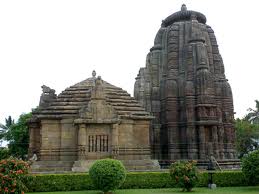 Bhubaneshwar- The temple city of India is believed as the most sacred place for Hindus and all those people who are great devotees of Lord Shiva. It is said that Bhubaneshwar name came from one name of Lord Shiva and he himself blessed this place with Godly aura. This pilgrimage centre is packed with around 2000 temples that not only bring out the spiritual essence of God but also bring some astonishing arts of that period. Situated in Orissa, this place is comprised with every type of service and facility that a tourist need at the time of travel.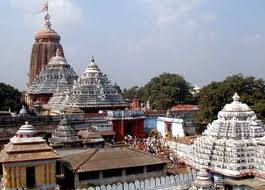 Puri- This small religious place is situated on the bank of Bay of Bengal that is best with its quintessence of God and magnificence too. The white sand on beach of Puri gives the feeling of purity and reduces stretch of mind. Additionally, the scene of sunset and sunrise is considered to be the most alluring view of this land. More than thousand of pilgrims love to accumulate at this place every new day. The accessibility of this place from main town is quite easy. Luxurious hotels, resorts, cab facilities and delicious regional food cuisine can be afforded at reasonable price.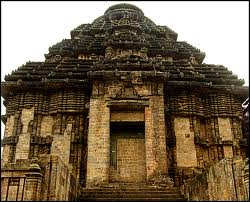 Konark- The third angle of this East India Golden Triangle is Konark. This place celebrated its beauty in front of tourists due to its Sun Temple devoted to the Sun God or Surya. Konark is the most fortunate place loved by thousand of tourists and that lay under the lap of United Nations (UNESCO) World Heritage Site.
East India Golden Triangle is best representative of eastern India culture and lifestyle.
East India Golden Triangle Travel Itinerary
Duration : 06 Nights / 07 Days
Destinatons : Bhubaneshwar - Puri - Konark - Bhubaneshwar
Day 01 : Arrival in Bhubaneshwar
Welcome to Bhubaneshwar, the capital city of Orissa. On arrival at Bhubaneshwar Airport, transfer you to your hotel. Freshen up and relax. Later go on city tour of Bhubaneshwar visiting Lingraj Temple, Mukteshwar Temple, Raja Rani Temple, Parashurameshwara Temple, Brahmeshwara Temple, Vaital Deul Temple, etc. After sightseeing tour of Bhubaneshwar, in time return back to the hotel. Enjoy dinner and stay overnight at the hotel.
Day 02 : Bhubaneshwar
Have a very hearty breakfast at the hotel. Take excursion to Buddhist golden triangle that covers Udaigiri, Ratnagiri and Lalitgiri as destinations. You will have a golden opportunity to see many ancient Buddhist monuments. In time return back to hotel. Enjoy dinner and stay overnight at the hotel.
Day 03 : Bhubaneshwar - Puri
After very hearty breakfast at the hotel drive to the holy Indian town of Puri, a 60 km distance. On arrival at Puri, check-in at hotel. After lunch at the hotel explore the Puri town, beaches, etc. Indulge in individual activities like shopping. Enjoy dinner and stay overnight at the hotel.
Day 04 : Puri
Enjoy very hearty breakfast and then embark on full day sightseeing tour of Puri visiting attractions like Lord Jagannath Temple, Loknath Temple, Gunchinda Temple, Maths, Monasteries, etc. Relax at Puri beach. Enjoy dinner and stay overnight at the hotel.
Day 05 : Puri - Konark - Puri
After hearty breakfast at the hotel, take full day excursion trip to Konark to visit the world famous Konark Sun Temple. Also known as the Black Pagoda, the Konark Sun Temple is the crowning glory of Orissan Temple Art. It is considered as one of Seven Wonders of India. This magnificent & architecturally beautiful temple takes the form of chariot of Surya (the sun god). In the evening return back to Puri. Relax at famous beaches of Puri. Enjoy sunset view over the sea. Dinner and overnight stay will be at the hotel.
Day 06 : Puri - Bhubaneswar
Have a very hearty breakfast at the hotel. Later drive to Bhubaneshwar. On arrival, check-in at hotel. Freshen up and relax. In the evening, explore local bazaars and shop your favorite souvenir. Handicrafts of Orissa are famous all over the world. Enjoy dinner and stay overnight at the hotel.
Day 07 : Departure from Bhubaneshwar
transfer to airport / railway station to board flight / train for onward journey.