Kailash Temple
Book Now
Kailash Temple In Agra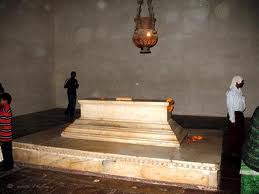 Kailash Temple is located on the banks of the river in Sikandra and is dedicated to Lord Shiva. The majestic temple attracts millions of devotees without paying regard towards caste, creed and colour from throughout the country, which not only comes to pray but also to enjoy the cool breeze from the Yamuna River and the serene environment of the area. Main festival celebrated at the temple is Shivratri that is attended by a large numbers of devotees and followers. The temple remains open between 6 AM to 9 PM on all days and Bhakts can attend the aarti both in the early morning and in the evening. Main offering to Shiva Bhagwan includes Belvpatr, Dhautura flower, milk, flowers and sweets.
Lord Shiva Temple
The Kailash Temple at Sikandra is another temple dedicated to Lord Shiva. It stands close to the river Yamuna. It is quite a sight as thousands of devotees flock in to the temple during the fair to show their respect to Lord Shiva.
Kailash Fair
Kailash Fair held at Kailash temple in the honor of Lord Shiva, 12 km from Agra, Kailash fair is celebrated to commemorate the appearance of Lord Shiva in the form of a stone lingam here in the monsoon months of August and September. The major fair attracts devotees from all the nearby areas.
How to Reach Temples of Sikandra
Sikandra is 13 kms far from the heart of the Agra city. One can board into bus at Idgah Bus Stand, Agra for reaching this destination. Agra is well connected with rail, road and air. You can hire taxis or cabs from airport or railway station to reach this station.
Other Details
Timing: 06:00 AM To 09:00 PM
Location: Banks of Yamuna River, Sikandra Road, Agra
Entry Type: Free
Facilities: Drinks, Mobile Phones Allowed, Washroom
Best time to visit: The best time to visit this temple would probably be during the monsoon months of August and September when the Kailash Fair is organized.