Balkeshwar Mandir
Book Now
Balkeshwar Mandir In Agra
Balkeshwar Mandir is one of the four temples devoted to Shiva which are situated on four corners of Agra. This Shiva Mandir is located in Balkeshwar Colony which lies on the banks of river Yamuna at Balkeshwar. On Shivratri day, the Shivlinga is adorned with Rudraksha.
Bageshwarnath Temple in Agra is another famous tourist destination. This temple holds a special place in the hearts of locals and also foreigners who visit Agra every year in huge number. This Shiva temple is spread across the sprawling acres of land. Many visitors not only from Agra but from all over India and other countries come to this temple to take part in many Hindu festivals. The temple organizes bhajans and kirtans daily.
History of Balkeshwar Mandir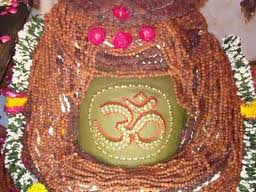 Balkeshwar Temple is an ancient temple in Agra. This is the most sacred place of Hindus as it is the temple of Lord Shiva and Goddess Parvathi. As it is the temple of Lord Shiva, Shivarathri is celebrated with much grandeur.
Accommodation near Balkeshwar Mandir
Balkeshwar temple is just 2 kms away from the heart of Agra city. Thus, tourists can avail accommodation in Agra city and visit this place as a day tour. People can choose from star hotels to budget hotels based on their budget and requirements.
Other Festivals & Events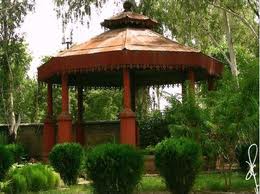 Major festivals & events of Agra are Bateshwar fair, Ram barat, Taj Mahotsav , Kailash fair, Sheetla fair and Urs (fatehpur sikri). Agra's famous Parks and gardens are Alasi(lazy) bagh, Grape garden (anguri bagh), Ram bagh, Dayalbagh, Mehtab bagh and Taj Mahal gardens.
Popular Temples in Agra are Balkeshwar temple, Kailash temple, Mankameshwar temple, Prithvinath temple, Rajeshwar temple, Shyam ji maharaj temple, Mahakal and mahakali temple and Rawli maharaj temple.
For entertainment & recreation Agra has many tourist destinations as bird watching, cinemas, theaters, golf and Taj Mahal and fatehpur sikri etc. here available many big shopping markets and shopping malls; you can see Taj Mahal in the Moon night so you go to visit on full The Moon time.
How to Reach
IT is located in the northern part of Agra on the Ramratan Road. This temple is very close to Agra railway station. One can reach this temple easily by hiring an auto rickshaw or a cab after reaching Agra. It is not a difficult task to reach Agra as it is well connected by rail, road and air with major cities of India.