Prithvinath Temple
Book Now
Prithvinath Temple In Agra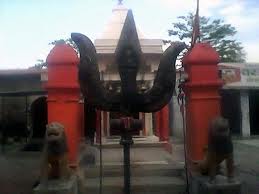 Prithvinath Temple is devoted to Lord Shiva. This is one of the four temples located on the four corners of Agra city. It is located at Shahganj on the way to Jaipur. In this temple, Shivrathri is celebrated with great grandeur. People from Agra and the country visit this temple on Shivratri with great devotion.
Other important Temples in Agra
There are some other temples too that are located in Agra other than the ones mentioned above. Some of them are the Sai Baba Mandir at Shahzadi Mandi, the chandi wala mandir at Pipal Mandi Road at Mantola and the Langre ki Choki Mandir situated at the Civil Lines area of Agra.
Best Time To Visit
Agra experience moderately high temperature in summers and have cool winters. So, the best time to plan your holiday tour to Agra is during the month of October to March.
Hotels and Resorts Near Agra
Some of the finest hotels and superior hospitality to make your stay comfortable is offered by the hotels below -
- Jaypee Palace Hotel.
- Taj View Hotel
- Clarks Shiraz Hotel
- Hotel Grand
- Hotel Ganga Ratan
- Utkarsh Vilas
- Hotel Mansingh Palace
- Holiday Inn
How to reach
By Train: Numerous trains connecting Delhi and Agra making it a journey of around 3 hours.
By Air: The flight service forms a triangle route of Delhi – Agra – Jaipur. The air route takes less than an hour.
By Bus: A number of buses connect Agra with New Delhi. It takes around 4-5 hours to reach Agra by bus