Bagru
Book Now
Bagru Near Jaipur
Bagru is a small village, located at a distance of 30 kms from Jaipur, on Jaipur-Ajmer Road. The village town of Bagru is not popular for any palace or fort, but for its typical wooden prints. These prints of Bagru are acclaimed all over India and are particularly known as Bagru prints. The Prints of Bagru, unlike other prints, involve a different kind of printing. The unique method for printing employs wooden block in it. In the process, the desired design is engraved on the wooden block first and then the carved block is used for replicating the design in the preferred color on the fabric.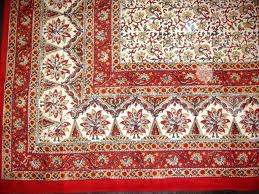 Chippa Mohalla (printer's quarter) is the area for those, who are interested in textile printing. One can walk into the quarter, where people are always engrossed with dyes and blocks. The three-centuries-old tradition of block printing is kept alive with the efforts of Bagru artisans. Keeping the convention, these artisans smear the cloth with Fuller's earth got from the riverside and then dip it in turmeric water to get the habitual cream color background. After that, they stamp the cloth with beautiful designs using natural dyes of earthly shades.
Main Attractions of Bagru
Unlike the rest of the tourist places in Jaipur, Bagru has no forts and palaces. There are no historical monuments but the place still has secured itself a place among tourist attractions. The block printing is Bagru's secret. People interested in textile printing can have a good time in Bagru. The craftsmen of Bagru has preserved the traditional craft for centuries. The locals of Chippa Mohalla, beside the Sanjaria River, is a real cynosure where more than three dozen families can be seen busy with dyes and blocks. These craftsmen have kept the three-centuries-old tradition of block printing alive and improvised. The tools and ingredients used by these people are very simple and eco friendly. Turmeric and natural dyes are extensively utilized. The print patterns are bold called as 'ajrakh' and the beautiful floral prints make them quite popular. The craft has ensured their entrance in the fashion industry.
Location of Bagru
Bagru is a small town about 37 kms from Jaipur and lies on the way to Ajmer. It is basically crafts producing centre. The unparalled textile printing of Bagru has made it an important region in Jaipur and beyond.
More Info
Highlights: Typical block printing
How to reach: Bagru is a small area some 35 kms from the Jaipur city. The place can be reached by boarding a bus or taxi from the Central Bus Stand.