Bairath
Book Now
Bairath Near Jaipur
Bairath is a place of historical significance, located at a distance of 86 kms from Jaipur, on Shahpura-Alwar Road. Bairath is said to have existed from the times of Mahabharata. In that perio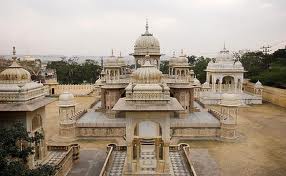 d, Bairath was known as Virata Nagar. It used to be the capital of Abhimanyu's(Arjuna's son) father-in-law. After getting exile, Pandavas are believed to spend one year in Bairath. Excavations expose the fact that Bairath used to be the part of Mauryan Empire and thrived as a Buddhist establishment.
It contains the structures of Mauranyas, Mughal and Rajput periods. The excavated remains of a circular Buddhist temple, unique in Rajasthan and the earliest structural temple in India make it an important historical place. Bairath famous for capital of Abhimanyu's (Arjuna's son).
History of Bairath
Bairath still has the periodical remnants of Mauryan, Mughal and Rajput structural designs. It is also acknowledged for the ruins of a circular Buddhist temple, the earliest structural temple in India. The Mughal Emperor, Akbar, built a mint in Bairath. A beautiful Mughal garden too occupies the lands of Bairath. Jahangir, son of Akbar, constructed a significant monument with painted 'chattris'. All these archeological revelations are the cursors to the ancient Bairath.
Bangana Fair AT Bairath
Bairath is also known for Banganga Fair which is celebrated annually near the town. This eve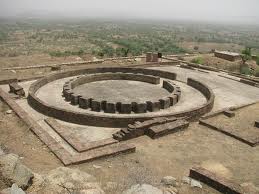 nt is observed on the full moon day of Vaishakh (April- May). Bairath forms a major part of excursion from Jaipur. Due to its historical significance, it is visited by large number of people every year. The Banganga Fair is held annually on the full moon day of Vaishakh (April-May) near a rivulet 11 kms from the historical township of Bairath.
Devotees gather at the Shri Radha Krishnaji's temple in the morning, they take a bath at the ghats (a flight of steps leading to the water) of the Banganga river with the belief that it has powers to purify the soul. The people then proceed to the nearby shrines of Hanuman and Ganga Bihari and also visit the Shiva temple and the Math of Goswamiji.
Other attractions at Bairath
Other attractions are Bhim-Ki-Dungri and Bijak-ki-Pahari. Bhim-ki-Dungri is also known as Pandu Hill. This is low rocky hill with a cave that is believed to be Bhim's (One of Pandava brothers) abode. The other interesting place is Bijak-ki-Pahari, which is a grey granite hill with remnants of two Buddhist monasteries. These monasteries are supposed to have existed when Huen Tsang (the Chinese Traveler) came to visit India in 634 A.D.
More Info
Location: 86 kms from Jaipur, On Shahpura-Alwar Road
Highlights: Remains of Mauryan, Mughal and Rajput structural designs.