Chini Ka Rauza
Book Now
Chini Ka Rauza In Agra
History of Chini Ka Rauza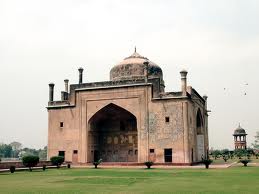 The tomb of Afzal Khan, an important poet and the wazir of Shah Jahan's court, Chini-Ka-Rauza is an interesting architectural landmark. Built in the latter half of the 17th century, it is one of the first buildings to feature an entirely Persian-style of architecture with glazed tiles decorating its exterior. The tiles used for decorating the monument were imported from China, hence the name of the monument. Multi-colored tiles were used to decorate the tomb's exteriors. Each of the central arches of the tomb's four sides feature blue-colored tiles inscribed with verses and bordered by yellow and green tiles. The walls are adorned with tiles set in floral patterns and other designs.
Architecture of Chini Ka Rauza
Chini ka Rauza monument Agra is a classic example of the Persian influence on Mughal architecture of that period. The tomb was constructed in 1635. Originally high walls enclosed this entire building complex, and there were gateways in North and South direction, along with two multistoried towers but now only the main Tomb building has survived.The tomb of Allama Afzal Khan, Chini ka Rauza, derives its name from the colorful tiles (chini) that cover the walls of the tomb.
The blue, green and yellow tiles that embellish this medieval Indian mausoleum constitute its most remarkable feature. In fact this glazed tile decoration dominates the entire architectural composition of this building. Other prominent features of this building include presence of an Afghan-style bulbous dome, and beautiful decoration with geometric and floral arabesque in multi-colored glazed tiles despite the dilapidated condition of the building, the unique glazed-tile decoration of the building is worth watching.
Specialty of Chini Ka Rauza
Chini ka Rauza is measured as a landmark in Indo-Persian architecture, as it is the very first construction in India that has been solely decorated by the glazed tile works. The most characteristic feature of the tomb is the colorful tiles or chini, from which the tomb gets its name. The shape of this tomb is rectangular and is constructed mainly of brown stone.
More Info:
Location: In the old city area just a Kilometer North to Itmad-ud-daulah.
Ideal Time to Visit: Anytime round the year. But it will good if you avoid coming in May and June,
Attraction: Embroidery work on facets.
How to Reach: Agra in Uttar Pradesh (India) is a popular destination in India, and is well connected by air, rail, and road with most of the major cities of India. After reaching Agra there are several options to explore this beautiful city like prepaid taxis, autos, and cycle rickshaws.