About Agra City
Book Now
Agra City Travel Guide
Agra is a part of famous Golden Triangle tour in India. Agra is mostly visited second after travelling to Delhi and before visiting Jaipur during Golden Triangle tours.
If you are real aficionado of beauty and you believe in aura of true love then Agra is home for you. Taj Mahal the symbol of love and scarifies dazzle this place in its own light. Agra is occupied with its own history, chemistry and of course geography. It is proven that the whole scenario of Agra is being designed by great Mughal emperors at their time and is being maintained by natives and government from past so many decades.
History of Agra
The glory of Agra is since 16th and 18th centuries as it was capital of Mughal Empire at that time. Impressive lifestyle and purity of Indian culture can been seen in Agra. If you are in India for tour or travel purpose then Agra is the best and most amazing site for you. This place has a fusion of Mugali's and Indian culture in it. The style, look, dressing sense, cuisine and everything is inspired by both the culture.
The guide book of Agra is flood out with plenty of places to visit, that will give the most excellent experience to a traveler to capture many memorable moments with them on their trip. The contemporary lifestyle of this historical city has changed a bit due to modernization but have the same essence of innocence and beauty in it.
Travel to Agra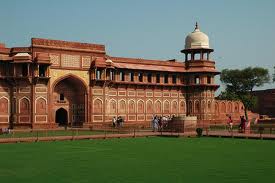 If you are looking for Agra Travel Guide then don't be bothered, you will never go ahead with dissatisfaction from this place. There are three important visitors' sites that with captivate you mind and hours as well. You need to have ample of time in your hand to actually enjoy, explore and understand its history. These places are; Taj Mahal, Fatehpur Sikri and Agra Fort that not only promotes tourism of this place but also make domestic tourists proud to know more about their traditional history.
The fame of these sites are being considered and noticed at international organizations also. Agra city come in the list of UNESCO World Heritage sites, which is a feel of proud for all Indians. These three sites provide all type of modern services to its visitors in every possible way. Here one can have well-experienced and educated guides, luxurious hotels and resorts at reasonable price, shopping mall and other versatile facilities in it, internet cafes, 24 hour ATM services, frequent availability of cabs and taxis as well. The service assistance for tourists actually assures its t brilliancy.