Agra Excursions
Book Now
Tourist Places near Agra
Although Agra is the city of historical monuments and offers plentiful tourist's points to explore, it is also famous for its excursions trips. The list of the nearby complementing places is very long and exciting too. A single visit to Agra will not only help you to know about the mixed heritage of Agra nevertheless introduces with some most alluring tourist places of northern India.
These places actually reflect the value and lifestyle of Indian culture from the period of Mahabharata and Ramayana. After visiting Agra Excursions (Tourist Places near Agra) tourists can simply understand and feel the importance of human tradition. The simplicity and aura of purity of these places is being admired by whole world since decades. Places like; Mathura, Vrindavan, Fatehpur Sikri, Jama Masjid and lists goes on. Some of these places have godly history and some of them have Mughali history.
List of Agra nearby Tourist Places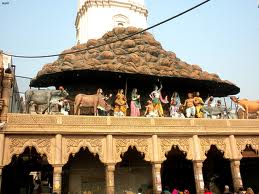 Mathura - This is a small city of Uttar Pradesh famous for its ancient beliefs that it is birthplace of Lord Krishna. This religious place has such a powerful impact on tourists that they love to adopt the culture, tradition and lifestyle of Mathura even after reaching their land. The other important fact that makes it a famous place amongst tourists is human image of Gautam Buddha. So, if you are devotee of Krishna or Buddha this place is second heave for you and your devotions. Mathura is the most excellent option as Agra Excursions for tourists.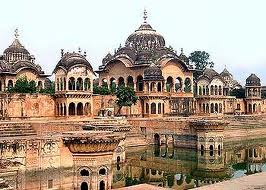 Vrindavan - It is a pilgrimage for all Hindus across the world. It is said that Lord Krishna and his beloved Radha still meet in temple of Vrindavan. The sparkling beauty of Virndavan is witness of Krishna's exciting activities and entertainments. After visiting this place visitors can feel true peace of mind and soul both. It is packed with plenty of temples associated with Lord Krishna. This is the second most important place that attracts millions of visitors throughout the world.
Fatehpur Sikri - A well-known tourist place of northern India, Fatehpur Sikri was once the capital of Mughal Empire. This place accurately as well merely depicts the history of Indo-Islamic culture through it.
Bharatpur Sanctuary - This Sanctuary was being set up by Maharaja of Bharatpur from 55 KM away from the city of Agra. It is one of the most appreciable Sanctuaries of Asia which contains the finest and rarest breeds of animals. The admirable beauty of this amazing park can be seen throughout the year and is being treated as the most popular option of Agra Excursions for animal and nature lovers.
Nandgaon was the home of Shri Krishna`s foster father, Nand. On the top of the hill is the spacious temple of Nand Rai, built by the Hat ruler Roop Singh. The other temples here are dedicated to Narsingha, Gopinath, Nritya Gopal, Girdhari, Nand Nandan, and Yasodha Nandan, which is located half way up the hill. Nandgaon springs into action every year around March for the festival of Holi, when many a tourist flock the city for the famous "lath mar holi".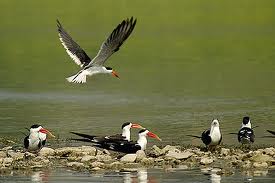 National Chambal Sanctuary, (70 km away) is a natural sanctuary and the home of the endangered Indian gharial (a relative of the crocodile) and of the Ganges River Dolphin (also endangered).
All these places are near to Agra and are very easy to visit, as Agra hub provides all type of facilities to tourists whether it's related to accommodation problem or cab problem. Natives and government of these places are also playing very important role in maintaining the enthusiasm of tourists for visiting these places near to Agra.